12/30/2014
It looks like the project is already a success on Indiegogo
Amidst all the security and anonymity concerns of the modern world, someone wanted to provide a device that would route all online traffic through Tor. It was called Anonabox and its makers went to Kickstarter for funding, but it became both a success and a glorious fail. Now, its makers are on Indiegogo and their campaign is almost over.
Anonabox became well known for all the wrong reasons. It started like an interesting project on Kickstarter and it gained traction almost immediately. At the height of the campaign, Anonabox raised $585,000 (€482,000), and that was factors greater than what was needed.

The online community tore the project apart and discovered that the makers of Anonabox were disingenuous when they were saying that it was something original, custom built. As it turned out, it was actually a repurposed Chinese device with a slightly better memory. Also, the operating system used was OpenWRT, which is basically Linux distro for routers and other such devices. Most, if not all of the information provided on Kickstarter was a lie. Eventually, the Kickstarter project was suspended and no one got hurt, financially.
Anonabox is back, this time on Indiegogo
It looks like the makers of Anonabox are still trying to make it happen and their new Indiegogo campaign is already a success. It only has nine more days left, but they raised enough money. So, what's different this time?

The lead developer of this project, August Germar, explained that they were fully aware of what they did wrong on Kickstarter and that he learned from those mistakes. Now, he says that they are using a brand-new, custom-built circuit board (not the Chinese version), a smaller case, an improved and more resilient version of OpenWrt, and the latest Tor version.

"The Anonabox is an embedded linux device that routes all Internet traffic over the Tor network. This provides the security, anonymity and censorship-bypassing power of the Tor network without having to download or configure software. This is the first commercially available router to do this where all the software is Open Source," reads the Indiegogo website.

There is still a lot of doubt in the community that this device will work as intended and those concerns have been expressed in the comments on the Indiegogo project. For now, no alarm bells went off, but it remains to be seen if this will be a success or yet another flop.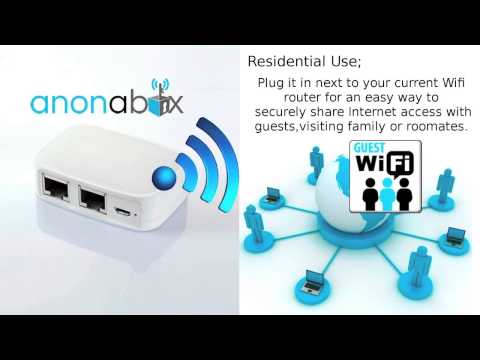 PLAY VIDEO
source