2/17/2015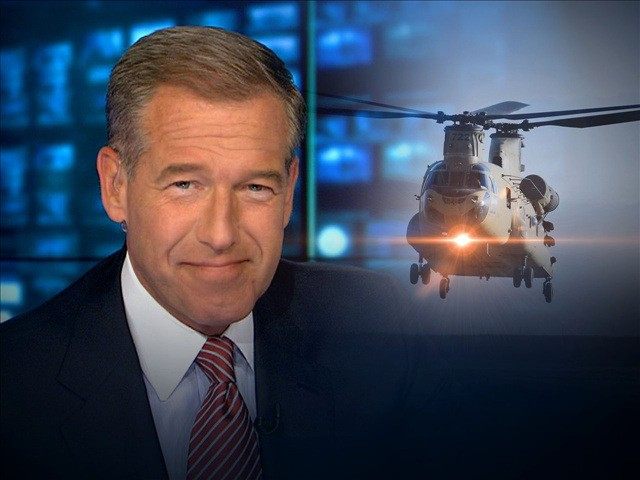 How in the world did NBC News let its biggest star and face of its division run around America for more than ten years telling stolen valor lies, lie-lies, whoppers, white lies, exaggerations, and — if you want to be charitable — embellishments.
Brian Williams didn't just spew bald-faced lies from David Letterman's couch. He lied repeatedly on the air at NBC News and its affiliates. He lied to NBC News legend Tim Russert. Stories Williams' shared with NBC's own Tom Brokaw both on the air and at Columbia Journalism school are now disputed. Things told to other reporters don't add up.
…when Williams was talking about himself outside the confines of his anchor's desk, he seemed to want to make his experiences more dramatic, colleagues said. He was the biggest news anchor in the country, the undisputed ratings champ, but he often pushed stories to their limit — and sometimes beyond.

"That's Brian being Brian" became the newsroom shorthand.
Apparently, as long as Brian Williams' lies helped build the NBC News brand and the "Nightly News" ratings, nobody in charge chose to say anything. Now that he's been caught, NBC News is finally taking action while telling what looks like a big fat lie of its own — the lie that NBC News didn't know about this the whole time.
Below is a list of the things Williams has said over the years that are either proven lies, suspected lies, disputed by on-the-record eye witnesses, or contradicted by Williams himself. I lost count after 30. And I probably missed a few.
Below, I have copy and pasted directly from the sources linked. The quotes all belong to Williams. The descriptions of what Williams' said are written by the linked news source.
*****
*****
source